Polestar 2 Launch Edition (Thunder/Slate)
Update: P2.3 release notes suggests there were stability improvements relating to the physical keys, so hopefully nobody will need this guide after this is released later in September 2022:
Stability improvements for issue with unlocking the vehicle with physical key.
It will be difficult to confirm though considering for some cars the first time the issue happened was over a year or in some cases nearly two years after purchase, so it's best to be prepared.
There's an excellent post on how to properly disconnect both the 12V and the 3.6V TCAM backup battery, which you will need to do under certain circumstances to resolve certain issues (eg car fails to respond to physical keys).
Here it is:
Due to popular request, I am reposting my consolidated 12V/TCAM Battery Disconnect Process so it can be pinned. In addition to my own photos, I am reposting photos previously shared by by @Artem92115. Photos by @Poleatl are available here. Please follow these steps at your own risk. I am in...
www.polestar-forum.com
A while ago I posted that the Volvo engineer that did this for me the first time my keys stopped working didn't bother to remove any trim, and neither did I when it happened again.
Unfortunately it happened once again and this time I took photos.
First of all, let me clarify when you will need to do this.
Others have reported this process resolved lack of LTE connectivity, lack of GPS fix and inability to adjust charge rate - I don't know about those, but if you tried everything else, it might be worth trying this too and see if it helps.
What I am certain this process fixes is what happens with my car. Every few months the TCAM gets into a state where it fails to recognise the physical keys. When this happens, touching the handle for keyless entry or pressing the buttons on the keys does nothing, however Phone as Key still works. Since PAK is still a beta feature I keep mine configured but disabled, so I can use it as a backup if I eg loose my keys, or this thing happens.
If this hasn't happened to you yet, I highly recommend that you:
Configure PAK even if you don't intend to use it, you may leave it disabled like I do as a backup
Always carry the large physical key with the key blade, at least when venturing far from home
Carry a wrench in the frunk (#10 for my car, others in the forum reported #11 which is weird, so check)
Optionally, carry a jumpstarter in the frunk (eg NOCO GB20/GB40 or equivalent)
Now if your car ever fails to unlock, the first thing you need to check is if the car is actually completely dead due to a discharged 12V battery. The easiest way to do that is to have a look at the red LED in the centre of the dash to check if it's blinking.
- If it's not blinking, your 12V is most likely dead and you need to jumpstart the car, which is easy, just follow the procedure in the manual. I hope you've got a jumpstarter in your frunk!
- If it's blinking then the 12V is just fine, so either your key's battery is dead (unlikely unless you had it for several years, but worth checking if you're at home and have the other key handy), or you have this particular issue with the TCAM.
Assuming you have this issue, then:
- if you have PAK setup and disabled, you can just activate it again. You should then be able to grab the handle to unlock and drive normally, but expect an "eCall service required" pop up and GPS fix loss soon. When it's convenient to do so (eg parked safely, ideally at home) you can spend the 5-10 minutes to fix this by following this process.
- If you don't have PAK configured, but have the key blade with you, you can use the key blade to open the door and you should be able to silence the alarm and drive the car by placing the key in the transponder in the cup holder under the armrest and selecting drive or reverse while depressing the brake pedal as usual. If this doesn't work remove any additional cases/protection etc the key might have and try both sides, if it still doesn't work consider removing the cupholder insert and placing it as far back as possible (see
here
).
- If you don't have PAK configured and also don't have the key blade with you, then there's not much you or even roadside assistance can do until someone brings the physical key over (which is why I recommend always carrying it with you, when planning to drive far from home).
Anyway back to the process, assuming you've used PAK to unlock the car and you just want to fix the issue so your keys work again.
First you need to disconnect the 12V battery.
To prepare for this:
make sure the car is not plugged in
pop up the frunk and the rear hatch so it's open before you disconnect the battery
close all doors
wait for the car to go to sleep (the charge port LED is a useful indicator, wait until it turns off)
When you're ready, follow these steps:
Step 1: Push the centre of these two fasteners in, so you can pull them out. Try not to loose them in the bowels of the engine bay as I often do:
Step 2: Don't bother doing the other side, and just raise the flimsy plastic up to reveal the 12V battery, or at least the half that has the negative pole, which is all you need:
Step 3: Use your wrench to untighten the nut that secures the connector to the battery's pole until you can pull it out and leave it to the side:
Now go and check the car is really dead, because if the DC-DC converter was active at the time (unlikely, but it happened to me once), disconnecting the 12V will do nothing other than give you a warning there's a fault with the 12V charging system. Ignore that, the fault is you just disconnected the battery, so connect it again and give it a few minutes before attempting to disconnect it again.
The simplest thing is to keep an eye on the charge port LED and wait for it to turn off, but if you have a multimeter handy you could monitor voltage and wait for it to drop from >13V to <13V.
If you've made it and the car is completely dead, it's now time to disconnect the TCAM battery.
Step 1: Go back to the boot/trunk (whatever it's called in your continent), and just grab the carpet like trim on the left hand side and pull it:
Step 2: There's nothing to break really, it's mostly metal clips clipping on gaps on the bodywork. You'll find the battery tucked underneath the C pillar, you might attempt to disconnect it in place, but I find it easier to just unclip it and remove it to do it: Here's a photo after I unclipped it:
Here's a photo of the battery:
Here's one from the side to see how it clips on the car, the left hand side of the photo is towards the rear of the car, and that's the bit you need to push if you want to remove it from the car.
If both have been disconnected for a few seconds at the same time then you're done, just reconnect both and check that your keys work again. If they do, great, put everything back the way it was and hopefully it won't happen again for a few months!
If you are having trouble pushing the battery tab from bellow try this approach instead:
Another thank you to @kkonstan for the write-up and photos. The most difficult part was releasing the battery clip; @Random1's idea of using velcro to secure it after reset is a good one. If and when I have to do this again, I'm going to do that. This was my second TCAM failure, the first one...
www.polestar-forum.com
As this might happen again you might want to remount the backup battery to a more accessible location: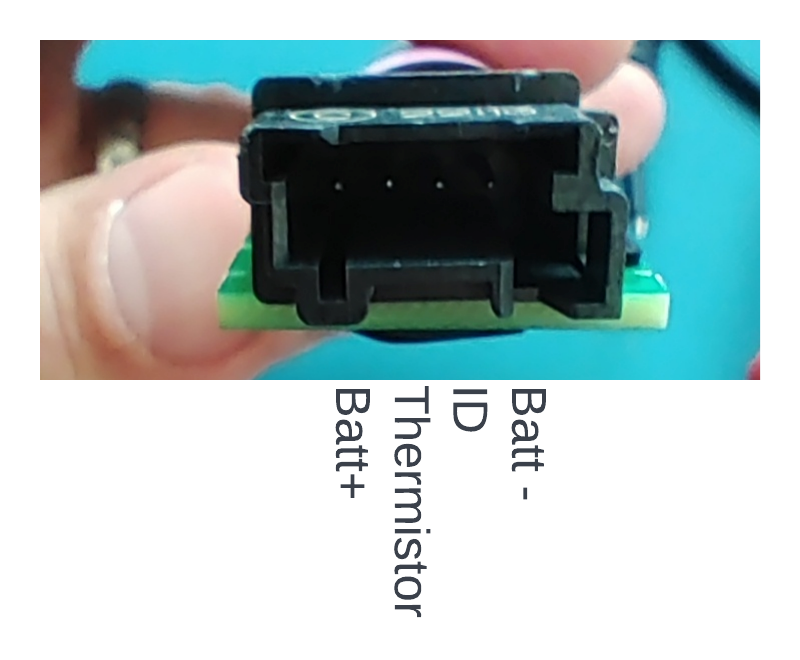 My TCAM went out again for a second time. Resetting from the cab didn't work (like before) so I had to dig out the TCAM battery again to reset it. I was curious if I could make this process easier, and thought I'd mount a switch somewhere for next time. Figured you guys might like to know what's...
www.polestar-forum.com
Update:
@mxs
found this video that might help: