Polestar 2 Dual Motor, Long Range, Midnight (blue), charcoal interior, non-PP
[ Updated 30th November 2021]
---> Download August 2020 official PDF of the user manual
here
<---
---> Alternatively download December 2020 "scraped from website" version
here
(UK version) or
here
(US version) <---
---> Download a PDF describing the infotainment system here <---


--- Checks for delivery ---
Things to check on delivery:
Check for scratches on piano-black gloss panel around the gear selector (but can be cleaned with glass polish)
Plugsurfing card should be included, often in the glove box; only useful for discounted Ionity tariff though
Max charge rate set to only 6A - make sure you increase it to maximum
Check that your tow hook is working (if ordered). If you're in the U.S., check to see you get the insert for the tow hook.
Signing in with a Gsuite email address fails; need to sign in with a Gmail account
Make sure the manual is in your language!
Check the tyre pressures as they may be way off
Make sure the tyres are all on the right way round!
Make sure you try the charging cable as some have been duds and that you know if it's a 32A cable not a 16A or 20A one. 16A one will only charge at 3.6kW on a single phase (e.g. standard UK home) supply and you'll need to buy a 32A cable yourself.
Watch for misting up of the headlights - if this doesn't clear by itself, they will need looking at by any Volvo dealer.
Known issues:
Timed schedules for pre-heat may not work properly if you have more than one schedule in the list that's activated. You'll need to just have the appropriate one ticked for the next use.
Sometimes unable to change charge rate (sometimes even greyed out). Restart the infotainment system (press and hold the touch button at the base of the screen for 20 seconds or so until it reboots)
When plugging into a rapid charger with a heavy cable, hold/support the cable while the initial connection takes place to ensure it starts charging properly; failed "handshake" with the charger seems to be down to this
Reversing/360 camera sometimes not working. Sometimes coming out of the camera screen and going back in again fixes this.
Timed charging STILL not available - this is coming in software update P1.8, due in December 2021.
Apple CarPlay won't be available until well into 2022
Ability to set up an in-car WiFi hotspot using your own SIM card not yet available and may not happen at all
Connection to home WiFi or mobile hotspot seems to only work if WPS is disabled on your router and even then it's hit-and-miss. In any case it's not really of any use and is just designed for work shop diagnostic connection.
The car's Google Maps only allows destinations entered to be saved to that key-holder's profile
Car is almost impossible to charge if PIN security is enabled on the car's infotainment screen
No way to display actual tyre pressures (not an issue, just a feature not present you'd expect to see)
Demisting/cabin warming/cooling etc stops if you get up off the driver's seat, for instance to go outside and clear snow off the car... not a bug, but annoying! -> Parking mode can be used for climate control for up to 30 minutes and remote climate activation via the app can also be used while the car is powered down.
Annoying rattle from just behind the steering wheel seems common but dealers are able to fix this. Similarly there is often a rattle in the upper seat belt mechanism which the dealers should be aware of and able to fix.
--- FAQ ---
The car is dead! How do I get in and jump start it? Use the hidden physical key that in the larger fob to get into the car. Then pop the bonnet/hood and follow the instructions in the online manual for how to jump start the 12V. You only need a small 12V jumpstarter kit like you can get from Amazon for about £50/$80/€60.
The map has vanished in the driver's screen - how do I get it back? - You can either switch profiles on the main infotainment system, or reboot the infotainment as below.
Why has my heating/mirrors/seat heating/rear demister/Bluetooth/anything stopped working? - Reboot the infotainment system (press and hold the touch button at the base of the screen for 20 seconds or so until it reboots).
Charging - earlier cars (up to Feb '21) only came with a 3 phase, 16A cable for home use so max 3.6kW charging in UK even on 7kW 32A untethered chargers - 24hrs to charge from empty!! If you have a tethered cable then you will be able to charge at 7kW (32A/single phase) or 11kW (16A/three phase) as normal. In the US, it comes with both a standard 3 prong 110V wall plug and a 14-50 NEMA plug. (One cable with two changeable plug ends. It's a short end of the cable that twists off. One of the ends is a 14-50 NEMA plug end and the other is a standard 110V 3 prong plug that will work with a standard outlet. They should be in the frunk.) If you have a UK 16A cable, email Customer Services and they might arrange a 32A replacement free of charge, though they seem to have stopped offering this (June 2021 onwards).
Is there a printed manual or single one to download? See link at the top of this page.
What sort of range will I get? 210-240 miles in general driving in summer, 180-200 miles at 70mph in summer, knock off (estimated) 15-20% in cold wet Winter days. Short journeys have a dire effect on economy and could bring the range down to 100 miles or worse in extreme cases of lots of short journeys in the cold and wet. These figures are for Long Range, Dual Motor; add about 10-15% for Long Range, Single Motor. Short Range, Single Motor matches Long Range, Dual Motor!
Where is the mechanical emergency release handle for the charging cable? There isn't one, despite what it says in the manual.
Why do I hear cooling fans coming on for a few seconds when I unlock the car? This is the climate air quality system blowing fresh air into the car (see manual). However a very loud cooling fan coming on for some minutes indicates the early battery sensor failure in some cars.
Can I rotate front and rear wheels? No - they are different widths, both in 19" and 20" rims. On PP cars, the 20" rims have "front" and "rear" markings engraved into the wheel hubs behind the caps, but these markings are not present on the 19" rims. Take note when changing tyres! On older 19" (and I think the regular 20") the rim width is stamped on the back of one of the spokes, and on the newer cars there is a Front/Rear stamping on them. They have pictures here: MC-10189031-9999.pdf (nhtsa.gov)
Can you use the front USB's with a memory stick or phone to play audio files? Music from the USB C can be played using the AudioWagon app which is on the Google Play website. Thread is here. Thanks to @MoleMan for developing this!
Can you set a timer for the charging? e.g. only charge at "home" from 10pm to 5am? Not yet but this is coming in December 2021 in the P1.8 version of software.
Where are the service centres? Most if not all the main Volvo dealerships in the UK will be carrying out the servicing and maintenance for Polestar. Others are popping up now elsewhere in the world, mainly at Volvo dealerships though this varies from country to country.
What are the service intervals? This seems to vary from country to country but is listed in the service book in the glovebox.
How does the system deal with pairing multiple phones? The Drivers phone takes precedence - Driver is determined by whose phone was on the person at the time they opened the driver's door and sat down.
How are OTA updates to the infotainment handled? Updates are done automatically. You will be told when a software update is available to download and when it has been downloaded so that you can tell it to install it next time the car is locked. The car is out of action for an hour or more once the update starts and it cannot be cancelled. There is no way to see if it's finished other than trying to open the doors. If you swipe away the notification, you can get it back again by swiping down from the top of the screen, where you'll see the normally-white line has gone orange to indicate a notification is present.
Is there a built-in dashcam or something like sentry mode - will it be added? No, the cameras are only there to support driving and parking assistance, and there is no physical/electronics way they could be used for this purpose, by design.
Would Polestar recommend any specific home charger / wallbox brand/company? From Polestar: "We have not partnered up with anyone at the moment, however we do recommend PodPoint as a Wallbox provider in the UK (ChargePoint Flex US)"
Does the infotainment system support the 5G network? No.
The Plugsurfing key fob / card you get in the EU with the car, does it give discounts or some offers or just a free fob? Most networks are actually more expensive with this card, except Ionity which is essentially half price from July 2021 for a year. It's more useful in Europe.
Does the car just use one Google Account or can you have different Google Accounts linked to different profiles? You can have multiple Google accounts, each linked to a specific key fob.
What cables does the Polestar 2 come with in the EU/UK? A "wall socket" to Type 2 Charger, max 2.6kW charging speed, and a 32A 3 phase 11kW Type 2 to a Type 2 cable. Note that cars delivered up to March 2020 were supplied with 16A 3 phase cables; due to the maximum current being only 16A instead of 32A, on a typical UK 7kW charger you will only get 3.7kW. Polestar will replace the 16A cables with 32A cables free of charge if you request this via Customer Support, although they now seem to be resisting this (May 2021).
How do I reset the cellular 4G/LTE connection if it refuses to work? This may work, but it seems very hit and miss generally:

The update may be more reliable if the car is stationary.
Reboot the infotainment system as described above.
Once it's rebooted and up and running, press the front defrost/demist button once.
Then hold down the defrost button on the center console for up to 60 seconds.
The symbol in the upper left corner changes, indicating that reset is in progress (empty triangle with x) and the SOS button in the roof will flash red. The reset is now in progress.
When the SOS button stops flashing, the Telematic unit connects to the network.
After another 15-20 seconds, you should now see LTE in the corner
If this still doesn't work, you may need to disconnect the 12V battery (see below) and additionally disconnect the TCAM (cellular unit) back-up battery too - some details are here.

How do I completely disconnect the 12V battery to do a full reset? Details can be found in this thread.
An additional FAQ is provided by Polestar themselves:
Browse electric vehicle topics, dive into our FAQs, and get tailored support for any issues with your car.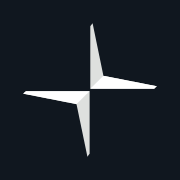 www.polestar.com