Discussion Starter
·
#1
·
Google translated.
For the ones that can read the native text here.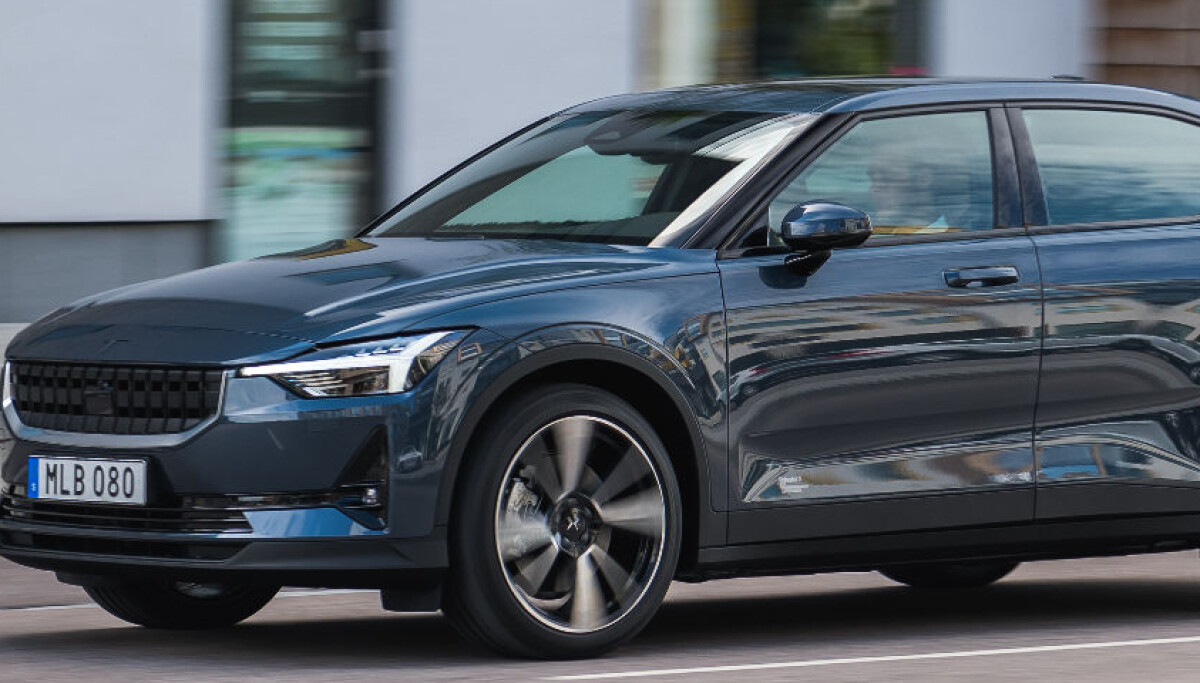 Nye Polestar har hatt en knallstart i Norge, men alt er ikke rosenrødt. På nettforumene hagler det med meldinger om detaljer som ikke fungerer.
motor.no
The conclusions are all yours...

Dissatisfaction in the Polestar forums after the debut
Polestar 2 has received an overwhelming reception in Norway, and is in no time one of Norway's best-selling cars.
But on the online forums, buyers do not just write that they have hijacked the dream car. Very many report annoying small errors.
It is quite common with "childhood diseases" on brand new car models.
But about this "child" an unusual number of defects are reported.
Alexander Hørthe, general manager of Polestar Norway, will not comment on individual incidents, but says on a general basis:
- We experience that the customers who have received their Polestar 2 are very satisfied, and we experience that we get good feedback that helps us to improve where we have a potential for improvement. There will always be some childhood illnesses at the launch of brand new products and we have received feedback from some customers that we are now working with. We treat each customer inquiry individually and take problems that arise seriously.
One of the lucky ones?
Anders Jensen says that he got his Polestar 2 in mid-August.
At the time of delivery
, the 12-volt battery lacked power and the lights were not adjusted.
- So I have been quite lucky, he texts to Motor.
Jensen has been in contact with other Polestar customers and gathered experiences that are shared on the online forum, of which some of the errors and shortcomings are listed below.
"And for my part, it is not so much mistakes and any shortcomings that are the problem, because I almost expect that from a relatively new company, but it is the lack of information from Polestar that gnaws a little (a lot)," writes Jensen.
Two other Polestar customers Motor has been in contact with, who wish to remain anonymous, confirm that there has been a lack of response when contacting support.
Regulars
Among the forum messages we have registered as regulars are:
Several times changes back and forth regarding delivery time - and different delivery months stated in the app and online.
Lack of feedback / follow-up from support.
Error messages / errors - discharge of the 12-volt battery, noise from the battery fan, and the alarm that goes off when the home charge is completed-
Too high adjusted headlights when delivering the car.
"Car not found" on My Page at Polestar.com.
Unclear information about the software version the car comes with and which upcoming version will solve which problems.
Example several times of exceeded charging limit set to 80% and that the car still charges to 100%.
Clear information about 11 kW charging at home - whether it requires TN 400V / 3-phase / 16A or whether you can get it at 230V / 3-phase / 32A.
Various error messages are also reported, obviously with the software.
Other forum reported faults:
"The car arrived in Belgium in June and delivery was not until July. Then it was August, September and now October. Nobody knows anything and nobody knows why the car is still in Belgium. "
"Now our car died without warning. Same problem as others have reported. Waiting for salvage. The fan keeps the whole neighbourhood awake. Do not dare leave the car, then the alarm will start to howl. "
"I called support today regarding 4G not working and was then told that this was a known issue when Polestar's servers were down (?)"
"Car was impossible to unlock. Used emergency key. Alarm goes off. 'No keys found', message on screen. (quickly fixed by Bilia dealer) »
"Do not charge at home charging station, either with supplied or other type2 cables."
"Support does not respond to inquiries. Tried to contact the dealer (delivery point) as well, they also knew nothing. Has VIN 08xx, had delivery in July, then August, then September, and today it was changed to October. "
"Polestar Norway is completely absent when it comes to support and feedback ...."
"There is no one to turn to .... If you call support and ask, they will read from the sales brochure."
«Polestar will probably struggle to build a good reputation, if they do not (very) soon be able to get the information to the customers / customer handover in order. And a good reputation is known to be very important. "
Thanks for the support
Polestar CEO Alexander Hørthe says the company "appreciates the support and reception we at Polestar have been met with here in Norway and all the feedback, both about what is good and what can be optimized, this helps us to get better."
He says the Norwegian market has more early users than any other market in the world.
At the same time, he promises that the rate of delivery will be increased.
- With the planned delivery rate, I actually think there are many who will experience getting their car earlier than expected, says Hørthe.