Discussion Starter
·
#1
·
Polestar shared some new information on their website about the Polestar 2's safety features.
For each section they have animations to show how each safety feature works.
The electric Polestar 2 is at the forefront of car safety, offering the latest in protective technology and predictive driver assistance systems.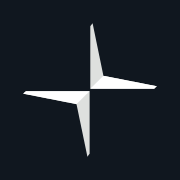 www.polestar.com
Safety Features
Polestar 2 comes equipped with a suite of protective and preventative safety features. Predictive and aware, the safety suite of the Polestar 2 is an ever-present co-pilot, putting the Polestar 2 at the forefront of vehicle safety.
Collision Mitigation
Equipped with the latest version of ADAS (Advanced Driver Assistance System, see the Glossary below for more details) technology, the Polestar 2 interprets and analyzes its surroundings, prepared to support if necessary. Pilot Assist is a driver assistance system which can be turned on and off, providing acceleration, braking and steering assistance up to 130 km/h. Detection systems for other vehicles, pedestrians, and cyclists utilize steering assistance and autonomous emergency braking (AEB) to help make interactions between the Polestar 2 and everything around it safer.
Battery Safety
The Polestar 2 battery does more than provide power. Contained in an aluminum and steel structure for both protection and rigidity, the battery's design and placement also enable improved handling. It even reduces noise, vibration, and harshness. Its high voltage system is automatically disconnected from the rest of the car in the event of a collision, and the presence of the SPOC block (an aluminum block on either side of the frame at the front of the car) reduces the chance of objects entering the cabin and heading for the battery in a partial offset collision.
Front Lower Load Path
This section of the car's body is designed to absorb energy in a potential frontal crash situation, as an engine would in an internal combustion engine car, helping to reduce risk of battery pack deformation or injury to passengers.
Inner-Side Airbags
Two airbags, housed in the front seats, individually protect each front occupant from both sides.
The sounds of the Polestar 2
Recognizable, subtle, non-intrusive and natural-sounding, the sounds of the Polestar 2 are created by the car's Acoustic Vehicle Alert System (or AVAS) with the aim of increased safety for pedestrians and cyclists around the Polestar 2. Created in order to improve safety, the sounds are unique without being jarring, a natural and distinctive addition to the soundscape of the outside world. You heard it here first.