Discussion Starter
·
#1
·
XC40 P8 will arrive on Canadian soil before the end of the year and is ready for test drives (email invites were sent out today). I clicked and within the hour got an email from the local Volvo dealer for the test drive. Refreshing responsiveness !
/CNW/ - The Volvo XC40 Recharge, the company's first fully electric vehicle, will have an MSRP of $64,950 when it arrives in Canadian showrooms nationwide...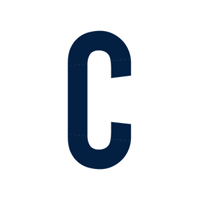 www.newswire.ca
And :
it's about 3,500 CAD cheaper for a similar configuration after PDI and taxes
comes in interesting colour schemes
built in Belgium
sunroof actually opens
But :
also will not have OTA updates - will only be added later in 2021
it's not clear whether Google Android Automotive is available in Canada. The specs (by invite email) do mysteriously not mention it and on the website it shows *** not available in all markets... Will become clear in the next few days. The article above mentions it, but not the link that leads https://www.volvocars.com/en-ca/build/suv/xc40/recharge-pure-electric/p8-eawd/summary?s=2Q72PB2 , which is different from other countries' websites.
EPA 203 miles - less than P2 due to heavier chassis and more wind resistance
only has seats in R-design black Nubuck
I called Polestar CS again today to ask about the Vancouver "waitlist" for test drives as suddenly shown on the website since Monday this week. Still no answer. No clarity on delivery either. No clarity from Gain Group (BC dealer) who I contacted about whether ICBC can insure the car (there really is an issue here, all my to the point questions around this are being carefully avoided, both by the dealer as by Polestar. ICBC clearly told me it will take at least 3 months... Guess who will be right here ? Time only will tell.
Gain confirmed to me this week there's still a tiny problem with Transport Canada. P2 is still not certified to drive on Canadian roads. The last hurdle to overcome seems to be a modification of the certification label to be affxed to the car... Let's see how long that takes.
Summary : if Polestar drags its feet any longer and the XC40 is available before the P2 before X-mas, then I'm convinced many will jump. I'm one of them. Can't keep waiting around. Polestar is slowly but certainly burning their early adopters.